I founded Live Performance in 1992 to provide the business structure required to commercialize my work, and I have had a direct hand in every product that Live Performance has sold from that time to this.
I have been inventing, designing, and building electronic reproducing pianos since the early 1970s. Perhaps the best-known of my instruments are the Bosendorfer SE pianos that were built by Kimball International in the 1980s under license from me. For many people, the Bosendorfer SE is
synonymous with the Telarc two-CD set "A Window in Time," my realization of Rachmaninoff's 35 Ampico music rolls (recorded between 1919 and 1929) and played on my personal Bosendorfer 290SE instrument.
I delivered the first custom-built SE instrument to a private customer in June of 1978. For many years I personally provided support and upgrades for it and every reproducing piano that I ever designed, whether built by me or others. Live Performance has since taken over the role of support
and continues the tradition of a high level of attentive customer care.
From 1991 to 2001 I worked for Yamaha Corporation of Japan as a member of the Disklavier design team in Hamamatsu. I was involved in particular in the design of the Disklavier Pro, Yamaha's answer to the Bosendorfer SE (and a very fine reproducing instrument, I must add). Some of my patents also found their way into Yamaha's non-Pro Disklavier instruments.
The Model LX is Live Performance's latest product offering. It is the distillation of inventions and techniques developed and refined over the past 30 years, in combination with new approaches that were not possible as recently as a few years ago, until the advent of modern high-speed FPGA
technology.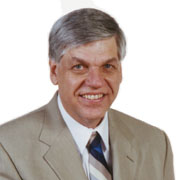 Wayne Stahnke
President and Founder